Sorry for those of you who aren't interested in looking at play rooms, nurseries, and toddler rooms, but this is just where we are at this moment in time. And for us, it's a good place to be.
I'm so excited because our little guy is soon going to be graduating from his crib. We looked at loads of toddler beds, twin beds, bunk beds...you name it, we looked at it. We were thrilled to find this full twin size, low to the ground (Montessori style) modern bed by esty seller
HighlandWood
.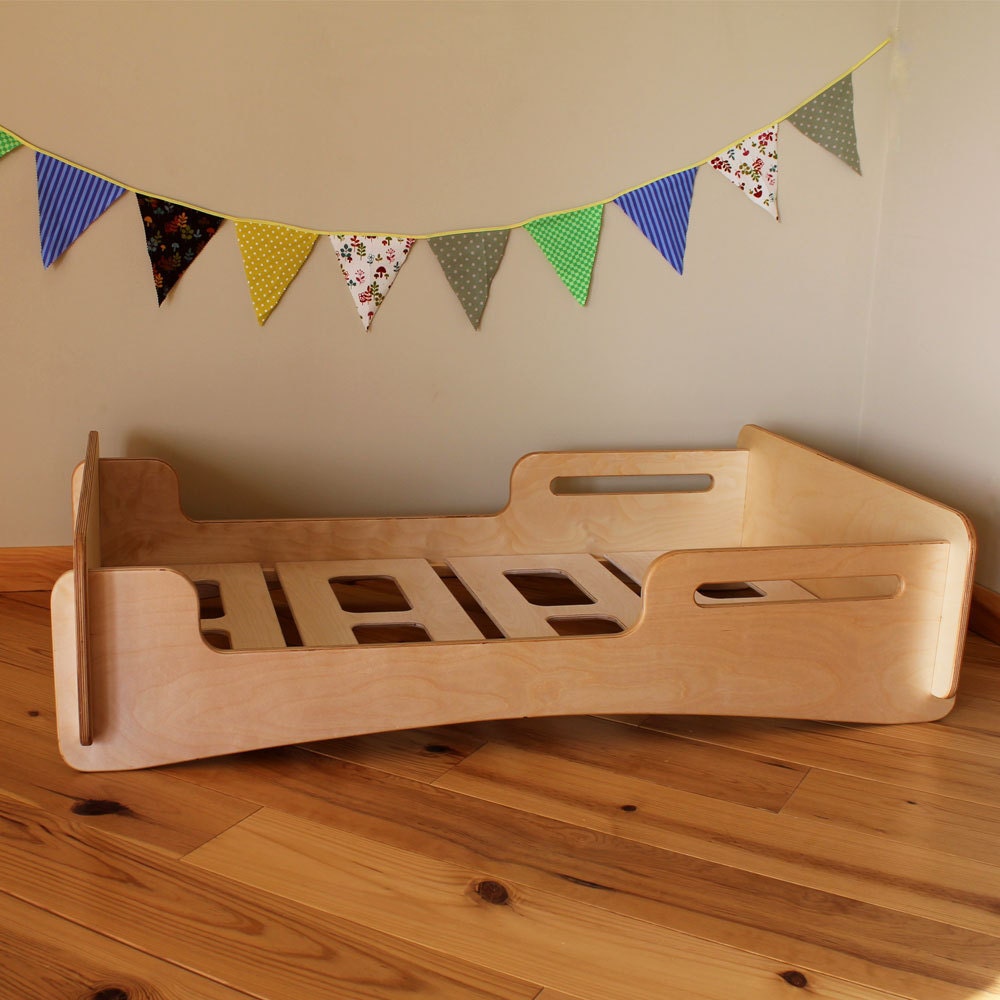 Now we don't need to worry about him rolling off and we like that it is toddler height, but twin length. (We've got a tall one on our hands). Can't wait to see it in his new room!